Navigation:
Sort by:
View Artwork:
West Virginia Blue
oil on wood, 8x8"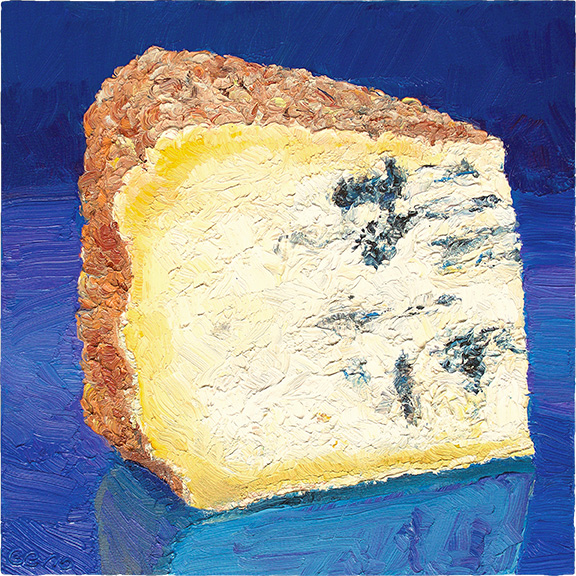 This delicious creamy beautiful blue is my 40th addition to the #cheesemap!!!! Welcome West Virginia!

The folks at Spring Gap Mountain Creamery, located in the mountains of Paw Paw, West Virginia have been producing raw milk cheese since 2010 from pasture-raised Jersey cows which produce very high butterfat. That explains why it's so rich and creamy. I love this blue cheese!

The cheese had a moderate amount of blue veins and a bright paste, which was like the flavor. I enjoyed the texture and colors of the rind a lot. Like a tiny array of yellow-orange balloons.





Country of Origin: USA, West Virginia
Price: $550