Navigation:
Sort by:
View Artwork:
Marin French Camembert
oil on wood, 12x12"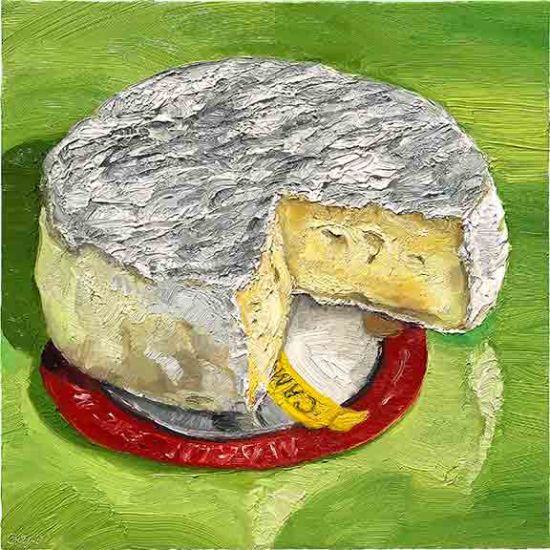 Northern California's Marin French Cheese Co. has been making classic French-style cheese for over 150 years. This Petaluma company still produces cheese with the freshest milk of their neighboring family dairies in the same location, making it the longest continually operating cheese company in America.

This Camembert was a commissioned gift that reflects a mother and daughter decade-long tradition of visiting the Marin French Cheese Co. and enjoying a cheese picnic on their grounds. It was requested to indicate a connection with the company and so I placed the wheel on the label. I felt the light green and the label colors not only compliment each other, but also they remind me of a picnic out on a fresh cut lawn.
Country of Origin: USA, California
Availability: sold
Items Available for Purchase: